MG Maestro Turbo. Interestingly, no 'Maestro' in model name. Just 'MG Turbo' - Ruins the image I guess! - A joyriders favorite - June 1989

Three page advert of a car so indicative of the times.

No new engine, just a strap-on turbo, bodykit and turbo graphics down the length of the car. That's why (for all the wrong reasons) I like it!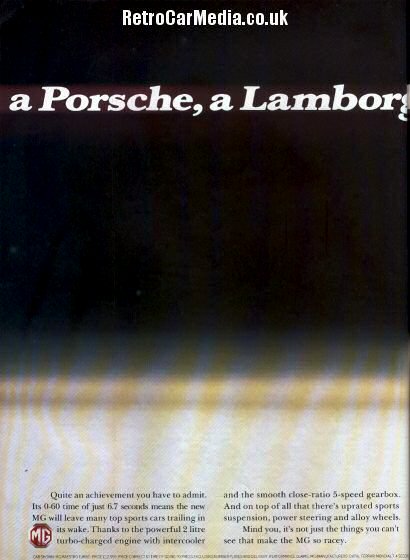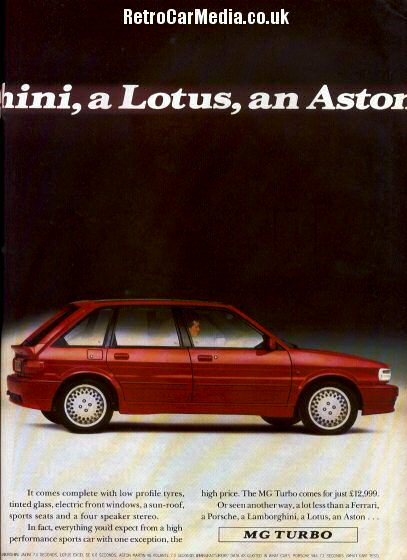 ©2018 JayKayEm Worldwide Web Productions - RetroCarMedia - All Rights Reserved